The news running rampart on social media and flight news sites is that Lufthansa has banned Airtags from being active on their flights.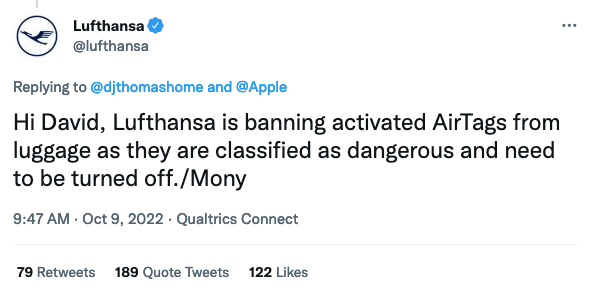 The items have been classified as dangerous goods and can not be transported while activated.
It has been speculated that due to recent baggage issues from Luthansa the airline is taking this approach due to some recent embarrassments with passengers being able to locate lost luggage that the airline was unable to, including one instance where an Airtag led to luggage being found at an airline workers home which led to the employee being charged with theft.
So far the airline has not made any further comment and it seems the social media team may be ahead of themselves and reporting incorrectly.  Time will tell if the Airtag will lose it's functionality of finding lost items, including luggage or if the airline will be able to police the ban at all.